As of 9/2019.
Our site is currently being updated. Please stay tuned.
"Choice is the right place for me . . . And the Right Choice for you!"
Choice International Family Outreach Worship Center is an Apostolic Governmental Church, a "Fathering House". As a result of an innovative environment, sons and daughters of the House receive elements to educate them in building their spiritual gifts and cultivating their talents, that brings honor to God the Father.
Our Vision: "And he will turn the hearts of the Fathers to the children, and the hearts of the children back to their Fathers". ~ Malachi 4:6
Our Mission: To train and empower this generation to recover their identity and inheritance as Sons and Daughters of God.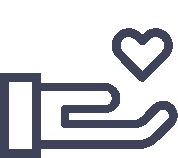 "But this I say: He who sows sparingly will also reap sparingly, and he who sows bountifully will also reap bountifully. So let each one give as he purposes in his heart, not grudgingly or of necessity; for God loves a cheerful giver."